Hey hey, welcome again!
Can all knowledge be expressed in words and symbols? Well, that's a question that is highly contestable. Welcome to Acronym Park… International Baccalaureate Organization hereon referred to as I.B. Then, there's A.T.L. (Approaches to Learning)… and a few more. As I started to write this I started with the title Theory of Knowledge (T.O.K.): An I.B. Experience before joining the course. Here we look at knowledge – whether through words or symbols… or other.
Workaholic Rainbow Yuan attended a workshop firing questions at us, giving her respect and building our trust to create an environment of sharing. She was there to support our teaching team (now as students) with any concerns, and to share experiences. She set us a target and the below workshop goal:
"This workshop will prepare educators to teach the Theory of Knowledge (ToK) in a manner that supports the IB philosophy. The IB philosophy is encapsulated in the IB mission statement and aims to develop inquiring, knowledgeable, caring and internationally-minded young people wherein ToK plays a central role." – from a presentation by Rainbow Yuan
What is T.o.K.? It covers 12 concepts: evidence, certainty, truth, interpretation, power, justification, explanation, objectivity, perspective, culture, values and responsibility. Within the I.B. course of Language & Literature…
Theory of Knowledge – could and should be titled epistemology. It's a major offshoot of philosophy. The list of famous stars to touch on the study (-ology) in epistḗmē include Aristotle, Ayn Rand, Susan Haack, King James I (after Scotland handed him to England in some sort of union) and R. Sentwali Bakari (Epistemology from an Afrocentric Perspective: Enhancing Black Students' Consciousness through Afrocentric Way of Knowing). They've all contributed to the field and certainly the field has contributed to them (and their legends).
IB education pushes the A.T.L. skills creating resilient lifelong learners with an international outlook that extends learning into living. It blends education into post-education critical thinking. The continuum flows from primary education to middle and diploma programme years into later life. The purpose of TOK (Theory of Knowledge) is to give university preparation and rounded questioning skills. The application of "knowledge as a map" mimics and prepares students long in advance for university final year self-study. It builds a buoyant foundation.
The first learning engagement involved creating a single sentence summary (nota bene, n.b., sibilance set specifically to this scheme) of the I.B. ATL skills: A.T.L. skills crucially develop and recognise skillsets for lifelong learning and empower students to be self-sufficient, whilst remaining community innovative (for tomorrow).
What else do we need for international-mindedness? Challenges, obstacles, examples, exemplars and many other words could be added to the list below:
Sustainability; Change
Global values; Culture; Multilingualism; Beliefs; Identity;
Respect; Local; Privilege; Service
Perspective; Worldview; Experiences; Intercultural
Engagement; Action; Power; Technology
Identity is important to international-mindedness in that local and regional dialects or languages, or cultures should never be seen as inferior. Equality is key to allow students a level playing field to open dialogue. Without this powers shift and create imbalances. Those imbalances lack sustainability and change is a known constant. Change is inevitable. Respect for positive advancement or reactive reversal and proactive innovation whether in science, politics or English literature. None of this is possible without recognising unique identities of people and culture.
Four connections to the core themes could include: scope; perspectives; methods & tools; & ethics. They tend to be controversial and have multiple views or angles. Fact checkers and those who favour propaganda may have polar angles of their selected lens.
The I.B. T.O.K. course [see an example of a course outline] has an internal assessment by exhibition to show how T.O.K. manifests in the world around us. The course is comprised of knowledge and the knower; optional themes (32 hours combined); and areas of knowledge (50 hours). The course has tutoring time that equates to a century of hours. It then has an externally-audited essay to complete the 100 hour course.
Drawing upon specific examples in our learning experience we actively involved role-play with a strange family dynamic. Our three parents, Mrs Jamie, Mrs Nem and myself as a grandparent or guardian placed questions to a duo of teachers, Ms Hamida and and Mr Jason. Their job was to sell the course of T.O.K. to prospective parents with an explanation using objectivity, perspective, responsibility, culture and values.
A further role play allowed us to choose a question, expand on it, make it better and counter it. From that we presented it, shared it and questioned other teams. The subjects covered history (Cold War origins), Mathematics (big data), science (vaccine ethics), and the arts (Haute couture).
Essay question examples include: Can there be knowledge that is independent of culture? / Does it matter that your personal circumstances influence how seriously your knowledge is taken? The crux of these questions imply that the answers are debatable and contestable. The explanations must be questionable. They can be broad brought down to a shorter interpretation.
Coca-Cola Clear featured in one learning engagement convinced me that now I not only misunderstand knowledge but also have problems understanding what coke is as a drink. Perspective changes of brands, deepfake in ethics and scope, and methods and tools of technology throughout through fake and legitimate advertising create a bucketful of questioning and theory of knowledge.
In conclusion, I feel more aware of how the nature of knowledge can be construed. These can be personal whether remaining the same, adjusted or cast aside. On reflection, T.o.K. is an opportunity to create a project-style learning to prepare students for the university environment and demands. It gives independent learning a scope to flex its hypothetical muscle through query. There are even Walt Whitman poems used as examples to evoke T.O.K.
Who owns knowledge?

The owner of knowledge remains the informed and the adaptive consumer of knowledge who chooses to share this knowledge for a greater good. Or not.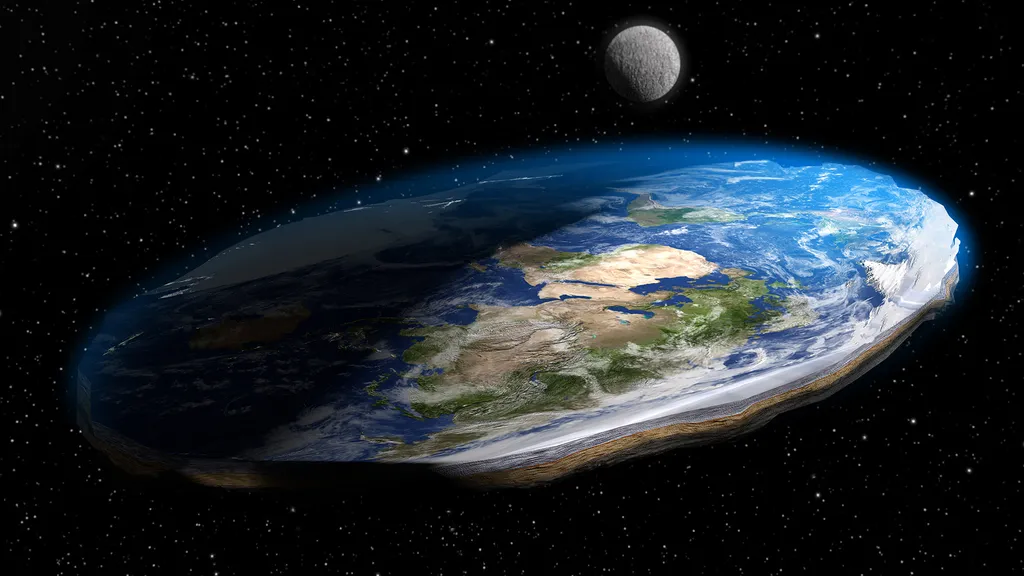 What makes a good explanation?
Alignment of relevant themes allows conceptual questions to be given satisfactory answer pairings. The question may be loaded with variables like the word 'good' or 'explanation' or even 'makes' – each can be interpreted quite openly. The original message or information should be conveyed and interpreted with clarity. However, bias must be removed to allow an explanation to be heard. Many questions can be loaded with biased emotional and political themes, e.g. "to what extent does the Palestinian wall affect Palestine and Israel in international relations, social and economic ways?" It isn't a straightforward question to ask, "What makes a good explanation?" The image selected below could equally be shared or discounted as an explanation of the question above. There's normalisation, legal disagreement, acceptance of fertile land being grabbed by a dominative nation, ghettoisation, and numerous other matters on the negative flank of the wall. On the flip side, walls stop people and things being a threat and also can hold back perceived dangers. They could create labour opportunities and force dialogue about why a wall is there in the first place.
---
How to create a T.o.K. question – the perfect recipe:
Add a spoonful of "to what extent does" or "how far can we". Stir in a sprig of theory.
Blend with words such as expert, belief, certainty, justification, culture or faith. Alternatively you can add generalisation, authority or bias.
A pinch of evidence, truth, experience can also be dropped in when you whisk in a helping of indigenous knowledge for added flavour.
Cook on gas mark BLOODY HOT°C and ensure reliability is stirred in gently.
Fry imagination in a deep and boil romanticism in a milk pan until sense bubbles lightly.
To reveal the baked realism, we must ask ourselves, "How far can we reason with empathy?" Following that stewing, perception shall become fragrant and surrealism will be present when dipping a spoon into a broth of abstraction.
When beating an egg to allow empathy, question how do you separate apathy without a spatula? The answer of course is to use reason like a knife.
Go to the oven shelves and slide faith and illusion from the originality of memory to create a jelly for the icebox within your refrigerator. Use emotive language to confirm that ethics is piping hot throughout.
When stir-frying natural sciences with human sciences it is important to allow history to swell and trickle into oral memory.
With religious knowledge slice and crack communication as sensations for later, adding to inference into a salad spinner. Use a grater to weed out confirmation bias and allow adequate translation from culture to vested interests.
The concept of cooking is dependent on the use of one's intuition to use emotion, theory and objectivity to deliver a product of stereotype straight from the passatutto food mill to a casserole pot. It is counter intuitive to chop by pepper pot when global thinking dictates a potato masher can apply adequate subjectivity.
Of course, of the above cooking instructions are subject to fallibility of interpretation, which can be found in the cookbook located by the paradigms of authority. From oral memory, exclaim pleasure at the explanation of rationalism. The steam of verification will rise with introspection. How trustworthy is the classification in intuition when it is laid out on a platter for the visitors of the buffet systems.
Following this, a few questions can be raised, , perhaps in mathematics (or not) such as:
How much do…? Does the…? Who determines…? Is it…? What contributes…?
How important to…? If you feel…? What relation…? Can we…? What is…? How does…? What role…? Should…? Are values…? How certain…? How reliable…? Does the…?
TRUST MY VALIDITY. I may remember more by talking gibberish! I have methods. I have values.
---
Further stuff to cram in your bonce for explaining the game:
Thank you kindly for your time.